Before moving to Hong Kong, I was looking forward to many things in addition to teaching. One was the city itself—my first association with Hong Kong had always been its amazing skyline (see picture below). I was also looking forward to living in a place where there was a mixing and melding of people & cultures from all over the world. I haven't been disappointed with regards to either. However, I've loved another aspect of living in Hong Kong that I had in no way expected—the hiking!
It turns out that about 40% of Hong Kong is protected country park area*. Within these areas, the government maintains numerous campsites and hundreds of kilometers of hiking trails**. Some trails are quite similar to many in the US—they go up mountains, through forests, and the paths themselves are made of dirt and wood. Others are quite different; often made of concrete, they're more walking trails that take you in and out of nature as well as past villages and farms.
To give you a taste of the latter, let me show you some shots from a recent hike I took around Mui Wo, a city on Lantau Island, Hong Kong's largest island, but also one of its least densely populated (783-2999 people per square kilometer vs. downtown's 40,000-52123 people [!!] per per square kilometer). Mui Wo is on Lantau's eastern coast and literally means "Plum's Nest" but is also sometimes referred to as Silver Mine Bay for the silver mines that were active on it in the 1800s. One can get there by ferry from downtown Hong Kong in twenty to forty minutes (the pier is actually in the middle of the buildings in the picture of the skyline above).
After arriving at Mui Wo Pier, we passed several farms.

Then we came to several small villages.

And finally, the view from the top!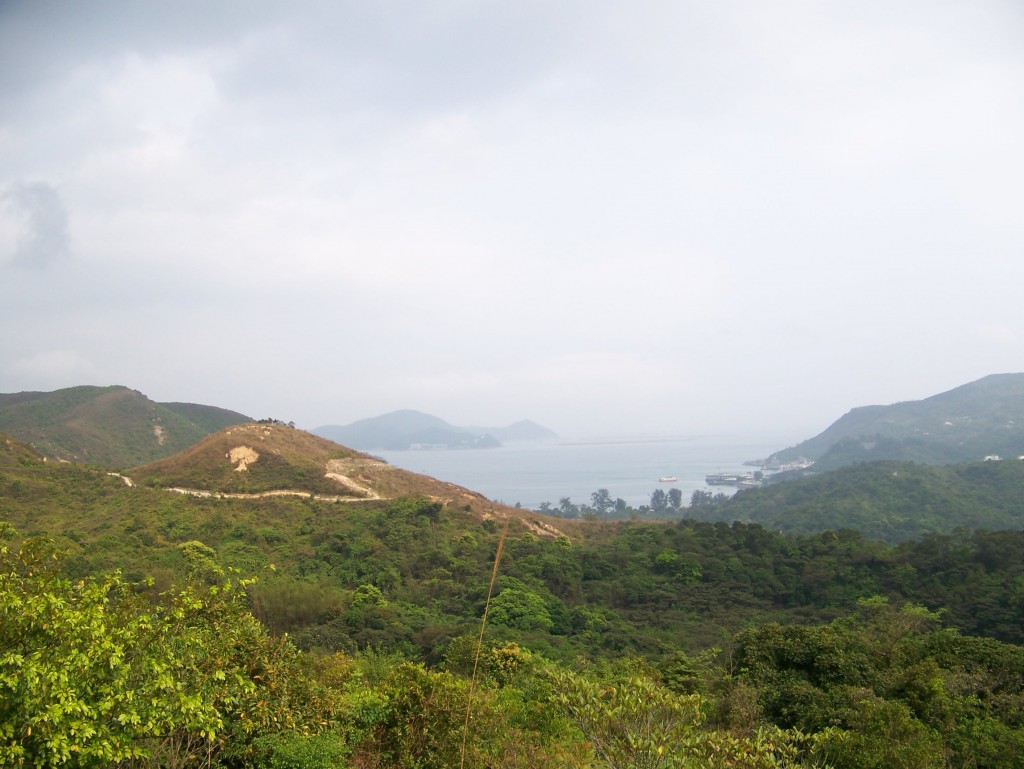 ________________________________________________________________
*To learn more about conservation in Hong Kong, you can go here: http://www.epd.gov.hk/epd/misc/ehk08/en/nature/index.html
**For a list of trails and more about hiking in Hong Kong, go here: http://www.hkwalkers.net/eng/trail_list/type.htm
For more about camping, here: http://www.afcd.gov.hk/english/country/cou_vis/cou_vis_cam/cou_vis_cam.html